Jeida K.
So I'm a liiiiiiiiittle late posting the books on my Jei-dar for March, but what is time? It's never too late to see what authors of color have cookin'. So, let's get into it!


Congratulations to every BIPOC Adult Lit author celebrating a book release this month!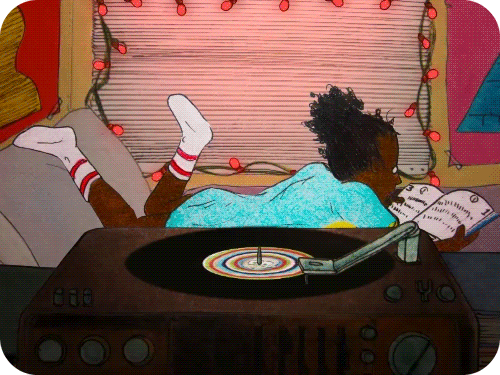 March 1 Releases
ON A NIGHT OF A THOUSAND STARS
by Andrea Yaryura Clark
Historical Fiction
In this moving, emotional narrative of love and resilience, a young couple confronts the start of Argentina's Dirty War in the 1970s, and a daughter searches for truth twenty years later.
THE QUARTER STORM
by Veronica G. Henry
Contemporary Fantasy
A practitioner of Vodou must test the boundaries of her powers to solve a ritual murder in New Orleans and protect everything she holds sacred.
March 8 Releases
UNBOSSED
by Khristi Lauren Adams
Black Biographies
Black girls are leading, organizing, advocating, and creating. They are starting nonprofits. Building political coalitions. Promoting diverse literature. Fighting cancer. Improving water quality. Working to prevent gun violence.
Are we ready to learn from their leadership?
SEEKING FORTUNE ELSEWHERE
by Sindya Bhanoo
Short Story Collection
These intimate stories of South Indian immigrants and the families they left behind center women's lives and ask how women both claim and surrender power—a stunning debut collection from an O. Henry Prize winner.
A TASTY DISH
by Kelly Cain
Romance
Kasi Blythewood has spent most of her life in the shadow of her famous film producer father who's deliberately kept her under his thumb with tough love. Ready to make a name for herself, Kasi secretly heads to Austin for a film conference to rustle up some financing for her dream project-an indie series that showcases cuisine from around the world.
When Kasi meets chef Declan Everheart, it's instant lust spiced with an intriguing business opportunity. Declan's father, a Michelin star chef, is interested in funding her film, but there is a sexy string attached-Declan must be a producer on her series.
LIKE A SISTER
by Kellye Garrett
Suspense Thriller
In this "tense, twisting mystery" (Megan Miranda), no one bats an eye when a Black reality TV star is found dead--except her estranged half-sister, whose refusal to believe the official story leads her on a dangerous search for the truth.
KAMILA KNOWS BEST
by Farah Heron
Rom-Com
Jane Austen's Emma goes Bollywoood in this delightful retelling from the highly acclaimed author of Accidentally Engaged, perfect for fans of Abby Jimenez and Jasmine Guillory.
THE LAST SUSPICIOUS HOLDOUT
by Ladee Hubbard
Short Story Collection
The critically acclaimed author of The Rib King returns with an eagerly anticipated collection of interlocking short stories including the title story written exclusively for this volume, that explore relationships between friends, family and strangers in a Black neighborhood over fifteen years.
SOMETHING GOOD
by Vanessa Miller
Contemporary Christian Fiction
When three women find their lives inextricably linked after a terrible mistake, they must work together to make the most of their futures.
THE BILLBOARD
by Natalie Y. Moore
Play
The Billboard is about a fictional Black women's clinic in Chicago's Englewood neighborhood on the South Side and its fight with a local gadfly running for City Council who puts up a provocative billboard: "Abortion is genocide. The most dangerous place for a Black child is his mother's womb," spurring on the clinic to fight back with their own provocative sign: "Black women take care of their families by taking care of themselves. Abortion is self-care. #Trust Black Women."
March 15 Releases
WHEN WE WERE BIRDS
by Ayanna Lloyd Banwo
Magical Realism
A mythic love story set in Trinidad, Ayanna Lloyd Banwo's radiant debut introduces two unforgettable outsiders brought together by their connection with the dead.
PEACH BLOSSOM SPRING
by Melissa Fu
Historical Romance
A "beautifully rendered" novel about war, migration, and the power of telling our stories, Peach Blossom Spring follows three generations of a Chinese family on their search for a place to call home (Georgia Hunter, New York Times bestselling author of We Were the Lucky Ones).
A BALLAD OF LOVE AND GLORY
by Reyna Grande
Historical Love Story
A Long Petal of the Sea meets Cold Mountain in this sweeping historical saga following a Mexican army nurse and an Irish soldier who must fight, at first for their survival and then for their love, amidst the atrocity of the Mexican-American War.
SECRET IDENTITY
by Alex Segura
Mystery & Suspense
From Anthony Award-winning writer Alex Segura comes Secret Identity, a rollicking literary mystery set in the world of comic books.
DATING DR. DIL
by Nisha Sharma
Rom-Com
Nisha Sharma's new romantic comedy features enemies to lovers, a cast of best friends, and a gaggle of aunties determined to make a match.
March 21 Releases
SHUTTER
by Taylor Byas
Poetry Chapbook
Synopsis Coming Soon...
March 22 Releases
DISORIENTATION
by Elaine Hsieh Chou
Satirical Literary Fiction
A Taiwanese American woman's coming-of-consciousness ignites eye-opening revelations and chaos on a college campus in this outrageously hilarious and startlingly tender debut novel.
ALL THE WHITE FRIENDS I COULDN'T KEEP
by Andre Henry
Social Justice Issues
A leading voice for social justice reveals how he stopped arguing with white people who deny the ongoing legacy of racism--and offers a proven path forward for Black people and people of color based on the history of nonviolent struggle.
SAVVY SHELDON FEELS GOOD AS HELL
by Taj McCoy
Rom-Com
A delicious debut rom-com about a plus-size sweetheart who gets a full-life makeover after a brutal breakup.
THE TOWN OF BABYLON
by Alejandro Varela
Contemporary Fiction
A debut novel about domestic malaise and suburban decline, following Andrés, a gay Latinx professor, returning to his hometown for a twenty-year high school reunion.
March 24 Releases
I'LL COME BACK FOR YOU
by Charish Reid
Paranormal Romance
The past doesn't stay in the past, and the dead don't stay dead.
Whitney will have to confront her trauma and family secrets before she can succeed in business or love. Deon will have to slow down and finally see the truth standing before him: Ghosts are real, and so is his love for Whitney.
March 29 Releases
SWEEP OF STARS
by Maurice Broaddus
Science Fiction
Maurice Broaddus's Sweep of Stars is the first in a trilogy that explores the struggles of an empire. Epic in scope and intimate in voice, it follows members of the Muungano empire – a far-reaching coalition of city-states that stretches from Earth to Titan – as it faces an escalating series of threats.
TRUTH, LIES, AND MR. GREY
by Shelly Ellis
Thriller
Three women scorned, one wealthy, vengeful bigamist--and killer bad news no one saw coming. In Shelly Ellis' shocking follow-up to The Three Mrs. Greys, a trio of betrayed wives finds that no one can be trusted-- definitely not their wealthy, vengeful bigamist husband, and maybe not even themselves.
WHAT HAPPENS ON VACATION...
by Brenda Jackson
Romance
For Alaskan senator Jessup Outlaw, a Napa Valley vacation starts out as innocent R and R—until he meets Paige Novak. Their chemistry is explosive! And the temptation to have the Hollywood star for himself proves irresistible… but the spotlight's trained on her every move. Is the timing finally right for Jess's personal desires to come ahead of his career? Or will their vacation romance crash into reality with the return of a familiar face from Paige's past?
THE ROYAL BABY HE MUST CLAIM
by Jadesola James
Romance
Having suffered unimaginable loss, security mogul Luke Ibru has closed himself off completely. So the desire he feels meeting sheltered princess Kemi Obatola is unexpected—and irresistible…
When their one night of indulgence leads to a royal consequence, Luke demands they wed! Kemi fears she might be swapping one gilded cage for another. Yet despite her husband's claim that his heart is impenetrable, behind the doors of their lavish island bedroom, Kemi feels truly free for the first time.
A DUKE, THE SPY, AN ARTIST, AND A LIE
by Vanessa Riley
Historical Romance
Critically acclaimed author Vanessa Riley infuses the ballroom settings of Regency England with Jamaican flair in her Rogues & Remarkable Women series featuring a secret society of widows battling society to regain their money and a chance at love everlasting. In this sweeping, swoon-worthy final installment, an English spy must follow his neglected wife through the streets of London as she investigates her sister's death with the aid of the Widow's Grace. Can they find common ground and learn to work together?
FOUR AUNTIES AND A WEDDING
by Jesse Q. Sutanto
Cozy Mystery
The aunties are back, fiercer than ever and ready to handle any catastrophe—even the mafia—in this delightful and hilarious sequel by Jesse Q. Sutanto, author of Dial A for Aunties.
I am a Bookshop.org and Amazon affiliate and will earn a small commission from purchases made through the links provided. Proceeds will go toward We Are Adult Lit. book giveaways and more! Book synopses credited to Bookshop and Amazon.
Thank you for supporting and happy reading!